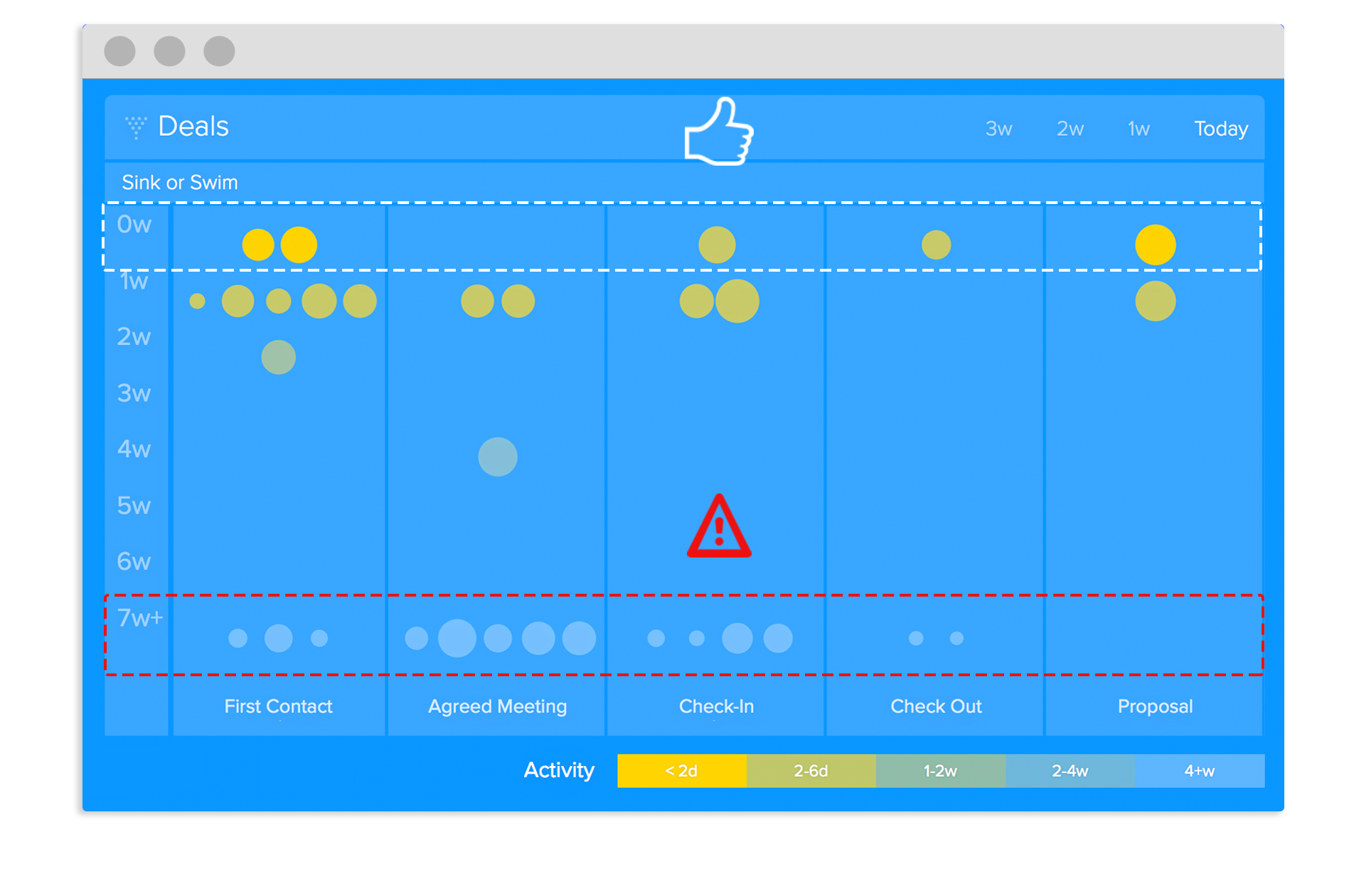 Momentum is a key indicator of Deal progress and success
Sink or Swim visualizes Sales momentum, and is guaranteed to improve the speed of deal development and reduce sales wastage. Salespeople can identify winning Deals, and Sales Managers can spot the need for intervention when a Deal needs attention.
Winning deals swim along...
those at risk sink into the sediment.